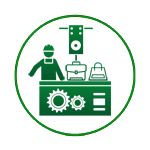 Manufacturers
24 years of Exports
Sustainable Leather
Recycled Zippers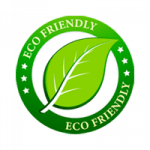 Recycled Canvas / Linings
Recyclable Packaging
PRESERVE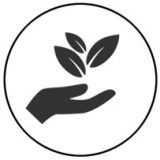 Striving to maintain surroundings in its original state.
PROTECT
Safeguarding our environment from harmful wastes and effluents.
PRODUCE
Manufacturing with the spirit of innocence and righteousness.
Walletsplus supports Cheshire Home at Tollygunge, Kolkata and Serampore, Hoogly, West Bengal.
Walletsplus also supports and is a beneficiary of the Yoga Vidya Pranic Healing Foundation of West Bengal.
Reliable, dependable, and honest guys to work with when dealing in manufacturing of large quantities of leather goods. Warmest regards from all of us at the NYC office!
I will recommend Navin and his team any day for their craftsmanship and professional business ethics. 15+ years of relationship that my father started.
Walletsplus really made my business! My boutique has had such good response from customers right from the time I started selling their products. Thank you for always delivering on your commitments.
We have been working with Walletsplus since last five years. Amazing quality of products and timely shipments. Kudos to your team Navin for keeping up with our deadlines and last minute changes.
Your leather range of Portfolios, Messenger bags, et al are really world class. Top quality finishing and emphasis of details are sincerely appreciated.
Subscribe to our Newsletter
Keep yourself informed about new launches,
events & offers!